$39.99
NZD
Category: Animals
The beauty and fascination of birds is unrivalled. Every day of the year, immerse yourself in their world with an entry from A Bird of Day, where Dominic Couzens offers an insight into everything from the humble Robin to Emperor Penguins, who are in the midst of Arctic storms protecting their young on 1 July. Or discover the fate of the Passenger Pigeon which became extinct through overhunting on 1 September 2014. If you ever visit the Himalayan uplands, go in late November when you can see a flock of the cobalt blue Grandala birds, which is one of the wonders of the natural world.  The author is a world expert on birds and particularly bird behaviour and he reveals endless fascinating stories of birds from all over the globe to give a rich tapestry of avian life with stunning photography, illustration and arresting art. All of bird life is covered, from nesting, migration, and courting to birdsong and curious bird behaviour.  From the promiscuous Fairywren of Australia, who gives petals to his mistresses, to the singing instructions of the female Northern Cardinal in North America, this is a delightful dip-in-and-out book for any nature lover.  ...Show more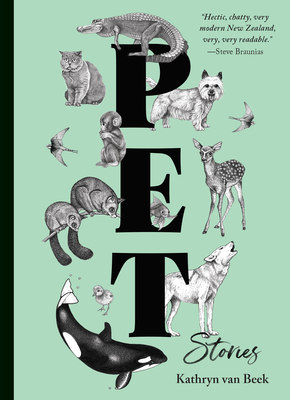 $19.99
NZD
Category: Animals
Pet is a dark and humorous short story collection that explores our relationships with children, lovers, and other animals. "Hectic, chatty, very modern New Zealand, very, very readable."—Steve Braunias"These beautifully crafted stories about humans and their animals and animals and their humans are sha rp, taut, brilliantly written exposés of our untamed behaviour to each other. Kathryn's writing is intense and merciless but totally entertaining and gripping from start to finish."—Stuart Hoar ​ ...Show more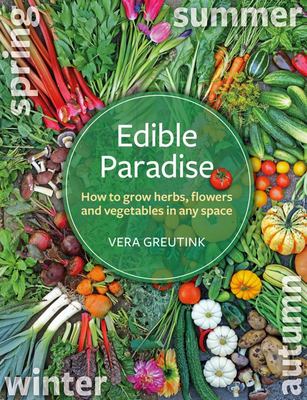 $55.00
NZD
Category: Gardening
Vera's 15 years of experience as an organic no dig gardener demonstrates that gardens can be beautiful and productive. She provides a vast amount of accessible information with gorgeous photographs to show you how to grow vegetables, herbs and flowers all year. Make your fragrant and abundant veggie pat ch centre stage by incorporating cut flowers with herbs, brassicas and peas. Or plant a potager garden! The many examples of polycultures help you create edible paradises everywhere, large or small, on patios, balconies, windowsills, allotments, community and school gardens, front and back gardens, and anywhere else you can grow. Chapters include: Making compost, Building raised beds, Growing in pots, Creating mixed polycultures of flowers, herbs and vegetables, A monthly job guide, Plant-based recipes for using your harvests Book jacket. ...Show more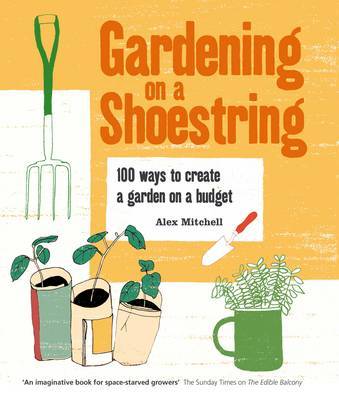 $45.00
NZD
Category: Gardening
In our increasingly busy and chaotic world, more and more of us are turning to gardening as a way to create a pleasant space to be in. However, as we continue to tighten our purse strings, the cost can make the pastime a source of further stress rather than one of pleasure. Alex Mitchell's Gardening on a Shoestring is full of inventive ways to achieve the garden you want on a budget, whether you are creating one from scratch or improving what you already have. Packed with money-saving tips, it combines classic gardening skills with simple, creative ideas. Sometimes it's about going back to the old ways of doing things, techniques in danger of being forgotten; other times it's about adapting to the new, saving money on equipment by making your own from inexpensive materials or knowing how to get bargains from nurseries and garden centres. So learn how to prune before you panic buy, grow food for peanuts, create pots for a pittance, propagate plants for nothing and make your own plant feed from weeds - all for next to nothing. ...Show more
$29.99
NZD
Category: Pets
In this new addition to the Curious Questions About Your Favorite Pets series, children will learn everything they've always wanted to know about their cats. This book answers questions like, "How long have people kept cats?," "Why do cats like scratching chairs?," "What does 'meow' mean?," and "Do cats have nine lives?" Combining mythological stories--such as how the superstitions surrounding black cats originated and the prominent role cats played in ancient Egyptian worship--with zoological information, Why Do Cats Meow? is a fun, unique reading experience. Children will learn how best to care for their own pet and come to understand why humans and cats have such a special relationship. ...Show more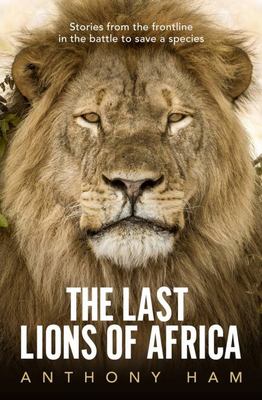 $36.99
NZD
Category: Animals
An incredible and moving account of one man's journey into the world of lions, why they are fast disappearing and what can be done to save them from extinction and thus save Africa, whose delicate ecosystem depends on these apex predators to keep everything in balance.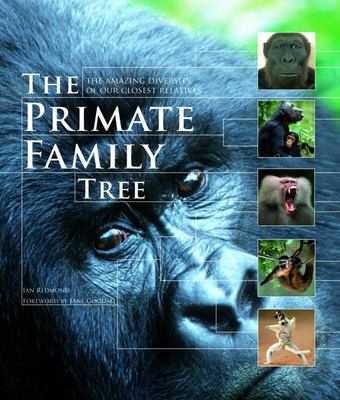 $19.99
NZD
$44.99
(55% off)
Category: Animals
"The book is beautifully designed, and the contents are well organized and will be interesting to all.... An excellent text for a relevant course or a welcome addition to any home library. I recommend it very highly." --Science Books and Films The Primate Family Tree is a beautiful and comprehensive re source on the subject of our animal relatives: apes, monkeys and lemurs. Readers will learn an abundance of facts, review recent research and conservation efforts and discover the remarkable characteristics shared by all primates, including humans. The book is structured according to the four main branches of the primate family tree and contains expert information on the natural history, characteristics and behavior of over 250 species, along with maps showing the ranges of each species. Some of the topics covered are:   The definition of a primate Darwin's big idea, anthropological theories, DNA The structure of the primate family tree Distribution of species, including lorises and lemurs Diet, habitat, life cycles, social structure, communication Primate emotions Primates as "gardeners of the forest" Issues involving conservation, bush meat, civil war, habitat loss Primate tourism: does it help or hurt?   With its authoritative text, color photographs taken in the field, range maps and classification diagrams, The Primate Family Tree is an outstanding reference on a subject of vital importance to all humans. ...Show more
$24.99
NZD
Category: Animal Biographies
Bestselling author of Born to Run rehabilitates a donkey to winning success. When barefoot running guru Christopher McDougall takes in a neglected donkey, his aim is to get Sherman back to reasonable health. But Sherman is ill-tempered, obstinate and uncooperative - and it's clear his poor treatment has made him deeply fearful of humans. Chris knows that donkeys need a purpose - they are working, pack animals - and so when he learns of the sport of Burro Racing or running with donkeys, he sets out to give Sherman something worth living for. With the aid of Chris's menagerie on his farm in rural Pennsylvania, his wife Mika and their friends and neighbours including the local Amish population, Sherman begins to build trust in Chris. To give him a purpose, they start to run together. But what Sherman gains in confidence and meaning is something we all need: a connection with nature, the outdoors, with movement. And as Chris learns, the side benefits of exercise and animal contact are surprising, helping with mental and physical health in unexpected ways. ...Show more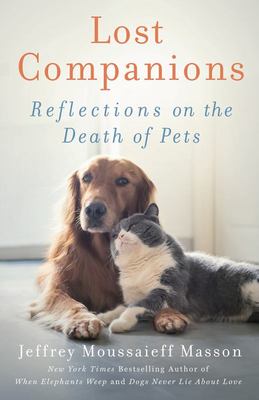 $32.99
NZD
Category: Pets
A heartfelt exploration of human grief after the loss of a pet by the New York Times bestselling author of Dogs Never Lie About Love.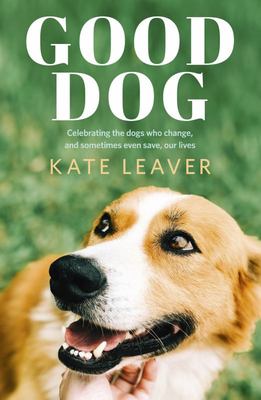 $35.00
NZD
Category: Pets
Good Dog is about the power of canine friendship - in particular the profoundly healing role that dogs can play in our lives - a celebration of the extraordinary creatures who change - and sometimes even save - our lives.  Covering the science and history of our extraordinary relationship with dogs, an d focusing on the role that dogs can play in enriching and improving our mental and emotional health and our lives, Good Dog is a celebration of the most remarkable cross-species friendship on the planet. Good Dog focuses on ten powerful, personal stories of dogs and their owners, from Missy the pug, who has allowed 10-year-old autistic Cody to live his best life to Darcy, who spends precious time in a children's hospice; from Pip, who helps her teenage owner manage her diabetes, to Jingles, who works in therapy and rehab at a prison.    ...Show more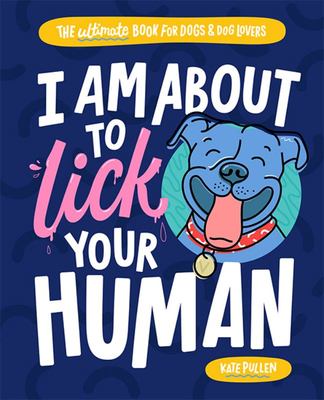 $22.99
NZD
Category: Pets
Do you take your dog to parties so that you know you'll have someone to hang out with - or do you only go to parties if you know there will be a dog there? Do you have a doggy daycare report card - or perhaps an extensive list of future dog names - stuck to your fridge? I Am About to Lick Your Human is a hilarious collection of canine sentiments and situations paired with fun and playful illustrations. It includes a comprehensive catalogue of things pulled out of dogs' mouths, a checklist for soon-to-be pup parents (most important item: no aversion to bodily fluids) and exclusive interviews with your favourite instafamous doggos. Whether you're a dog owner, a dog lover, or just a dog, this is the ultimate book for you. ...Show more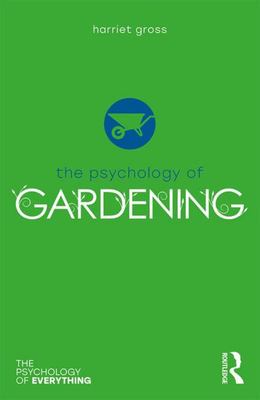 $23.99
NZD
Category: Gardening | Series: The Psychology of Everything
Why do so many people love gardening? What does your garden say about you? What is guerrilla gardening? The Psychology of Gardening delves into the huge benefits that gardening can have on our health and emotional well-being, and how this could impact on the entire public health of a country. It also ex plores what our gardens can tell us about our personalities, how we can link gardening to mindfulness and restoration, and what motivates someone to become a professional gardener. With gardening being an ever popular pastime, The Psychology of Gardening provides a fascinating insight into our relationships with our gardens. ...Show more