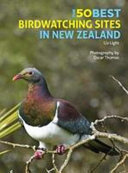 $39.99
NZD
Category: Field Guides
New Zealand has a diverse range of bird species and is especially important for pelagics. Thirteen of the world's 18 penguin species have been recorded in the New Zealand region (including the Ross Dependency). Nine of these species breed here. Of petrels, 37 of the world's 114 species breed in the New Zealand region, some on the mainland or nearby islands so they can be seen flying around, but many stick to the Southern Ocean islands. Eleven of the world's 22 albatross species nest in New Zealand and of those nine do not nest elsewhere. As well as these specific species, the book covers 50 sites on the North and South Islands, Rakiura/Steward Island and Chatham Islands that are best for birdwatching. Detailed descriptions of each site cover the type of terrain, and the tracks and trails where certain species are likely to be encountered. Particular species for each site are highlighted. A fact file for each site lists land or sea access; type of habitat, best time to visit, facilities and accommodation. Key species for each site are also listed. ...Show more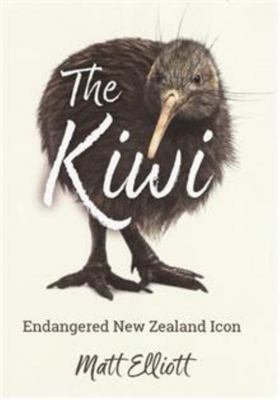 $39.99
NZD
Category: NZ Natural History
The Kiwi: Endangered New Zealand Icon is about our historical fascination with a unique national icon - the kiwi - and the extraordinary efforts being made to save it from extinction.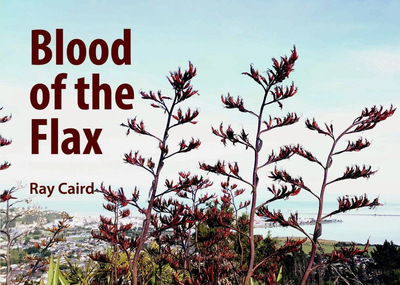 $45.00
NZD
Category: NZ Natural History
Toto o te Harakeke explores the most important plant-human relationship in the history of Aotearoa. This beautiful, illustrated coffee table book takes us on a poetic personal journey from ancient Gondwanaland to the fashion catwalks of New York. The result, with whanau boom and bust, is a playful and s tunning celebration of the Harakeke.  "A treasure trove of stories" – Kerry Sunderland  "Wonderful...accessible...informative" – Paul Moon ...Show more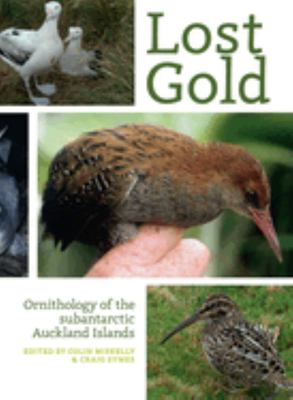 $55.00
NZD
Category: NZ Natural History | Reading Level: near fine
This special book-format issue of Birds New Zealands journal Notornis is devoted to the birds of the Auckland Islands Maukahuka/Motu Maha, the largest and biologically most diverse island group in the New Zealand subantarctic region. Its 19 chapters, written by leading ornithologists, cover a wide range of topics, including the history of ornithological discovery, biogeography, the impacts of introduced mammals and people, prehistoric bird communities based on bone assemblages, and population, ecological and genetic studies of several of the endemic or otherwise notable birds of the island group including Auckland Island snipe, white-headed petrel, and several albatross species. ...Show more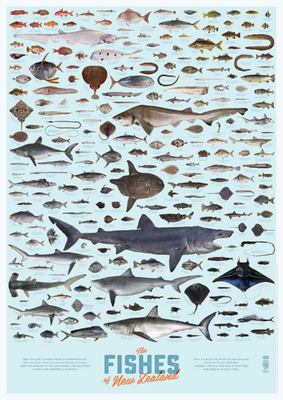 $24.99
NZD
Category: NZ Natural History
Reminiscent of the iconic New Zealand fish'n'chip shop poster, this new poster from Te Papa Press features a selection of 222 fishes from the landmark 4-volume publication The Fishes of New Zealand. Designed to appeal to fishing enthusiasts and lovers of Kiwiana, the poster includes favourites such as t he sunfish and sharks, commercial species such as orange roughy and snapper, the ubiquitous spotty, as well as the blobfish, bearded angler and many more curious and unusual fishes that call New Zealand's marine environments home. ...Show more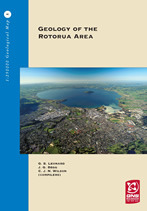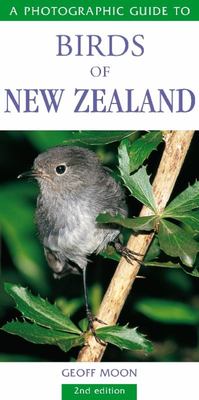 $27.99
NZD
Category: Field Guides | Series: Photographic Guide to
A comprehensive guide to birds that includes species accounts which have been updated according to the 4th edition of the Ornithological Society's official Checklist of the Birds of New Zealand. It features photographs of the most commonly seen birds along with detailed information on distribution, habi tat, behaviour and breeding. ...Show more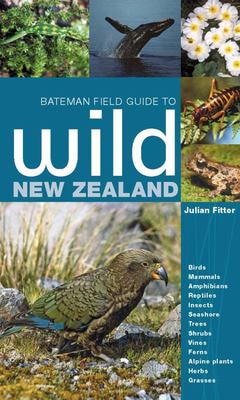 $49.99
NZD
Category: NZ Natural History | Reading Level: Very Good
At last a single field guide that covers New Zealand's plants, birds, insects and animals for visitors and New Zealanders interested in this country's natural history. Over 600 species are described described in detail, with accompanying information on habitat and full colour photographs.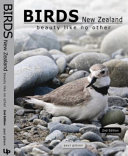 $69.99
NZD
Category: Field Guides
This new book is uniquely different from anything else on the market and has been fully updated and expanded for 2018. It is no ordinary book, comprising 320 pages of absolute beauty. An extremely appealing book for everyone. Over 300 birds are detailed, there are 700 photographs, and 50 pages of inform ation on subjects like migration, feathers, eggs, flyways, bird photography etc. ...Show more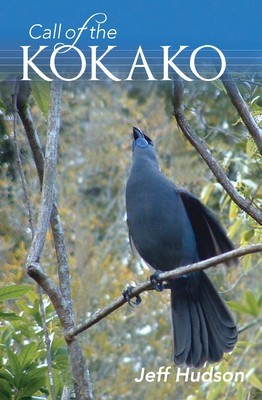 $10.99
NZD
$29.99
(63% off)
Category: NZ Natural History
Call of the Kokako is a journey of discovery into what makes the kokako 'tick' in order to save the species. This journey and work resulted in the restoration of the largest population of kokako in New Zealand with the help and dedication of many down to earth conservationists. Jeff Hudson spent 20 year s helping to save the kokako from extinction. He was a passionate, multi-talented man who made an enormous impression on all those lucky enough to work and socialize with him. He was a musician, a raconteur, a formidable bushman, and an inspirational teacher. He is fondly remembered as 'the birdman'; indeed, the local iwi have erected a carved statue in his honour at the Otamatuna hut in Te Urewera National Park. Jeff first came into contact with the kokako as a possum trapper in the Bay of Plenty. His skills in locating the kokako in remote areas got him a position with the Department of Conservation, where he turned from trapper to bird expert. He tells how he gained insights into the kokako's behaviour and ecology, as well as developing an appreciation of the workings of New Zealand's forests. His acute observation skills and musical ability led to breakthroughs in understanding kokako nesting behaviour and the importance of their unique song dialects. Jeff directed the biggest survey of kokako ever attempted and was key to engineering the recovery of the species, especially in Te Urewera National Park. The successful recovery of existing kokako populations by controlling predators lead to transfers of birds to start new populations elsewhere. Jeff became the National Kokako Recovery Group leader and led the first series of large transfers and the first transfer onto Maori owned land on the east coast. The methods that were developed then are now in wide use today. Jeff had real charisma, and was well known beyond New Zealand conservation circles. He has co-authored research papers; appeared in the New Zealand Geographic magazine; was the inspiration for characters in Barry Crump's 'Pork and Watercress', and the radio play 'King Pig' (Colin Rock, Radio New Zealand), Jeff died from cancer in late 2007, but dictated this book during his illness. He talks lovingly about the bush, the birds, his fellow workers, but also of political intrigues, bureaucracy, and scientific research. Every person engaged in or interested in animal conservation will appreciate this story. New Zealanders, in particular, will enjoy the laconic style. This is a story that hasn't been told before and will be an eye-opener to those who read it. ...Show more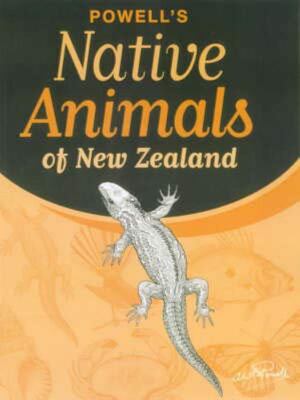 $24.99
NZD
Category: NZ Natural History
The 4th edition of this classic work, first published in 1947. It provides a simple ready reference for identifying common New Zealand animals, ranging from the simplest invertebrates through to mammals. The text has been updated and Powell's illustrations have been rescanned from the originals, resul ting in high quality reproductions. A unique introduction to New Zealand's fauna. ...Show more