$17.99
NZD
Category: Children Fiction
In The Deep End, book 15 of the Diary of a Wimpy Kid series from #1 international bestselling author Jeff Kinney, Greg Heffley and his family hit the road for a cross-country camping trip, ready for the adventure of a lifetime. But things take an unexpected turn, and they find themselves stranded at an RV park that's not exactly a summertime paradise. When the skies open up and the water starts to rise, the Heffleys wonder if they can save their vacation-or if they're already in too deep. And don't miss Rowley Jefferson's Awesome Friendly Adventure, an all-new fantasy from Greg's best friend-the follow-up to the instant #1 bestseller Diary of an Awesome Friendly Kid- Rowley Jefferson's Journal.   ...Show more
$19.99
NZD
Category: Children Fiction | Series: Morrigan Crow
Morrigan Crow and her friends have survived their first year as proud scholars of the elite Wundrous Society, helped bring down the nefarious Ghastly Market, and proven themselves loyal to Unit 919. Now Morrigan faces a new, exciting challenge: to master the mysterious Wretched Arts of the Accomplished Wundersmith, and control the power that threatens to consume her. Meanwhile, a strange and frightening illness has taken hold of Nevermoor, turning infected Wunimals into mindless, vicious Unnimals on the hunt. As victims of the Hollowpox multiply, panic spreads. There are whispers - growing louder every day - that this catastrophe can only be the work of the Wundersmith, Ezra Squall. But inside the walls of Wunsoc, everyone knows there is a new Wundersmith - one who's much closer to home. With Nevermoor in a state of fear and the truth about Morrigan threatening to get out, the city she loves becomes the most perilous place in the world. Morrigan must try to find a cure for the Hollowpox, but it will put her - and everyone in Nevermoor - in more danger than she could have imagined. ...Show more
$16.99
NZD
Category: Children Fiction | Series: The Odds
They're invaders from another world. Your imagination. Kip is a quiet kid in a loud city. She's easy to miss and that's the way she likes it.Then, one day, Kip's quiet life is suddenly interrupted. Ten of her favourite characters have stepped out of their worlds and into hers.But what happens when a dra gon-hunting rabbit leaves his comic strip? When an old man leaves his picture book? When a ninja leaves her TV show, a race-car driver leaves their video game, and a dinosaur turns up from Kip's nightmares? From million-copy bestseller Matt Stanton comes the start of a hilarious and heart-filled graphic novel series about identity, imagination and discovering who you are.Meet The Odds ... because fitting in is overrated. ...Show more
$17.99
NZD
Category: Children Fiction | Series: The Treehouse
Andy and Terry have added 13 new levels to their treehouse and now it's even more out of this world than before! There's a soap bubble blaster, a GRABINATOR (it can grab anything from anywhere at any time), a time-wasting level, a toilet paper factory (because you can never have too much toilet paper), a room full of mechanical grandparents, a super long legs level, an extraterrestrial observation centre and the best bookshop-in-a-treehouse-in-a-tree-in-a-forest-in-a-book in the whole world! Well, what are you waiting for? Come on up! ...Show more
$19.99
NZD
Category: Children Fiction | Series: The Strangeworlds Travel Agency
Pack your suitcase for a magical adventure! At the Strangeworlds Travel Agency, each suitcase transports you to a different world. All you have to do is step inside... Flick is now a badge-wearing member of The Strangeworlds Travel Agency so when an urgent summons arrives at Strangeworlds from Pirate Q ueen Nyfe, she and Strangeworlds Society guardian Jonathan immediately pack their bags for an adventure to Queen Nyfe's world: The Break, a place of magic and piracy. Nyfe's world is falling apart. The Break is used to having ships vanish without a trace, but there has been a sudden increase that can't be explained by giant squid or mer-people. The edge of their flat world is coming ever closer to them and they need to escape before it collapses entirely.But how do you sail a ship through a suitcase? How do you fit a mer-queen the size of a whale into something small enough to carry in your hand? Will Flick and Jonathan be able to find a way to transport the inhabitants of the Break to another world before theirs disappears forever? A magical adventure for 9+ readers that will take you to whole new worlds, perfect for fans of The Train to Impossible Places and The Polar Bear Explorers' Club.   ...Show more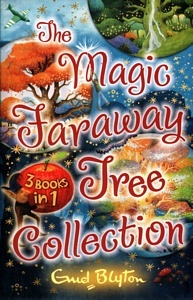 $12.99
NZD
$20.00
(35% off)
Category: Children Fiction | Series: The Magic Faraway Tree
Discover a whole new world and enjoy three books in one! Joe, Beth and Frannie move next door to an Enchanted Wood, and discover the Faraway Tree with its many different lands. They meet Moon-Face, Saucepan Man and Silky Fairy, and get to slide down the slippery-slip!
$17.99
NZD
Category: Children Fiction | Series: Treehouse
The latest addition to Andy Griffiths and Terry Denton's internationally phenomenal Treehouse series.Andy and Terry live in the world's craziest treehouse. They like making books and telling jokes. And now they've made the world's funniest joke book. Again!From fairytale fun to classroom capers and movi e madness, there are jokes galore for the whole family. An especially perfect book for fans of the Treehouse series. Q: What did one ghost say to the other ghost? A: Do you believe in people? ...Show more
$14.99
NZD
Category: Children Fiction | Reading Level: 6-9
Welcome to Pixiehaven, a world bursting with magic!  Oonu Blu has always known she isn't your average boring pixie.  She wears flowers in her shoes and paintbrushes in her hair, and has a serious love of stripes. Even her companion, Hattie, isn't the usual pixie cat - she's a rainbow-coloured hedgehog! ...Show more
$17.99
NZD
Category: Children Fiction | Series: Awesome Friendly Kid
Scare yourself silly with Rowley Jefferson's Awesome Friendly Spooky Stories by Jeff Kinney, the #1 international bestselling author of Diary of a Wimpy Kid! Grab a flashlight, crawl under the covers, and dive into the twisted, unexpectedly hilarious world of Rowley Jefferson's imagination. You'll meet zombies, vampires, ghosts, and much more in these comically terrifying tales. Rowley's spooky stories might leave you laughing, but beware-you could end up sleeping with the lights on! And don't miss Rowley Jefferson's first two awesome friendly books, the instant #1 bestsellers Diary of an Awesome Friendly Kid- Rowley Jefferson's Journal and Rowley Jefferson's Awesome Friendly Adventure! ...Show more
$26.00
NZD
Category: Children Fiction | Series: The Trials of Apollo
It's time to face the final trial . . .The battle for Camp Jupiter is over. New Rome is safe. Tarquin and his army of the undead have been defeated. Somehow Apollo has made it out alive, with a little bit of help from the Hunters of Artemis.But though the battle may have been won, the war is far from ov er.Now Apollo and Meg must get ready for the final - and, let's face it, probably fatal - adventure. They must face the last emperor, the terrifying Nero, and destroy him once and for all.Can Apollo find his godly form again? Will Meg be able to face up to her troubled past? Destiny awaits . . . ...Show more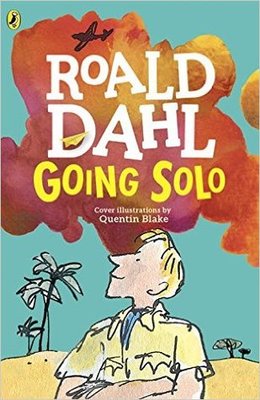 $9.99
NZD
$21.00
(52% off)
Category: Children Fiction
Here is the action-packed sequel to Boy, a tale of Dahl's exploits as a World War II pilot. Told with the same irresistible appeal that has made Roald Dahl one the world's best-loved writers, Going Solo brings you directly into the action and into the mind of this fascinating man.
$4.99
NZD
Category: Children Fiction | Series: Treehouse | Reading Level: very good
Andy and Terry's 13-storey treehouse is the most amazing treehouse in the world! It's got a bowling alley, a see-through swimming pool, a tank full of man-eating sharks, a giant catapult, a secret underground laboratory and a marshmallow machine that follows you around and shoots marshmallows into your mouth whenever you're hungry.Well, what are you waiting for? Come on up! ...Show more