$29.99
NZD
$37.99
(21% off)
Category: Crime Fiction
 'He's gone...' When his daughter Samantha calls in the dead of night, John Rebus knows it's not good news. Her husband has been missing for two days. Rebus fears the worst - and knows from his lifetime in the police that his daughter will be the prime suspect. He wasn't the best father - the job always came first - but now his daughter needs him more than ever. But is he going as a father or a detective? As he leaves at dawn to drive to the windswept coast - and a small town with big secrets - he wonders whether this might be the first time in his life where the truth is the one thing he doesn't want to find... ...Show more
$29.99
NZD
$34.99
(14% off)
Category: Crime Fiction
TROUBLED BLOOD is the next thrilling instalment in the highly acclaimed, international bestselling series featuring Cormoran Strike and Robin Ellacott, written by Robert Galbraith, a pseudonym of J.K. Rowling. Private Detective Cormoran Strike is visiting his family in Cornwall when he is approached by a woman asking for help finding her mother, Margot Bamborough - who went missing in mysterious circumstances in 1974. Strike has never tackled a cold case before, let alone one forty years old. But despite the slim chance of success, he is intrigued and takes it on; adding to the long list of cases that he and his partner in the agency, Robin Ellacott, are currently working on. And Robin herself is also juggling a messy divorce and unwanted male attention, as well as battling her own feelings about Strike. As Strike and Robin investigate Margot's disappearance, they come up against a fiendishly complex case with leads that include tarot cards, a psychopathic serial killer and witnesses who cannot all be trusted. And they learn that even cases decades old can prove to be deadly . . . A breathtaking, labyrinthine epic, Troubled Blood is the fifth Strike and Robin novel and the most gripping and satisfying yet. Praise for the Strike series: 'The work of a master storyteller' Daily Telegraph 'A blistering piece of crime writing' Sunday Times 'Unputdownable' Daily Express 'Highly inventive storytelling' Guardian 'Superb . . . an ingenious whodunnit' Sunday Mirror 'Come for the twists and turns and stay for the beautifully drawn central relationship' Independent 'Outrageously entertaining' Financial Times   ...Show more
$32.99
NZD
Category: Crime Fiction
A murder on the high seas. A remarkable detective duo. A demon who may or may not exist. The extraordinary new novel from Stuart Turton, author of the bestselling The 7 1/2 Deaths of Evelyn Hardcastle, winner of the Costa Best First Novel Award. It's 1634 and Samuel Pipps, the world's greatest detective , is being transported to Amsterdam to be executed for a crime he may, or may not, have committed. Travelling with him is his loyal bodyguard, Arent Hayes, who is determined to prove his friend innocent. But no sooner are they out to sea than devilry begins to blight the voyage. A twice-dead leper stalks the decks. Strange symbols appear on the sails. Livestock is slaughtered. And then three passengers are marked for death, including Samuel. Could a demon be responsible for their misfortunes? With Pipps imprisoned, only Arent can solve a mystery that connects every passenger. A mystery that stretches back into their past and now threatens to sink the ship, killing everybody on board.   ...Show more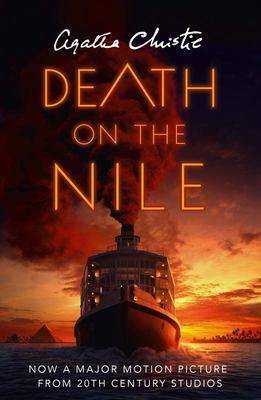 $22.99
NZD
Category: Crime Fiction | Series: Poirot Ser.
STOCK AVAILABLE FROM 16 OCTOBER 2020 Agatha Christie's most exotic murder mystery, reissued with a striking new cover to tie in with the highly anticipated 2020 film adaptation. The tranquillity of a cruise along the Nile is shattered by the discovery that Linnet Ridgeway has been shot through the hea d. She was young, stylish and beautiful, a girl who had everything - until she lost her life. Hercule Poirot recalls an earlier outburst by a fellow passenger: 'I'd like to put my dear little pistol against her head and just press the trigger.' Yet in this exotic setting' nothing is ever quite what it seems... ...Show more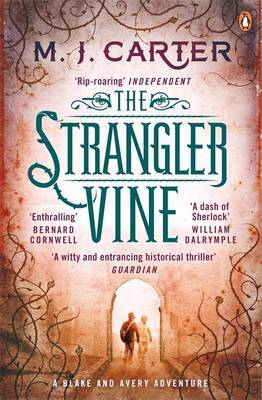 $30.00
NZD
Category: Crime Fiction | Series: The Blake and Avery Mystery Series
Calcutta, 1837. Young Ensign William Avery is tasked by his employers - the East India Company - to track down disgraced agent Xavier Mountstuart, lost to the jungle. Forced to take with him dissolute, disillusioned, errant genius ex-officer Jeremiah Blake, Avery is sure their mission is doomed. When th eir search leads them into Kali-worshipping, Thugee territory, survival depends upon trust. Fighting for their lives, the pair close in to their elusive quarry only to discover the horrifying truth behind their mission. With death and danger on all sides, is it too late to save themselves? ...Show more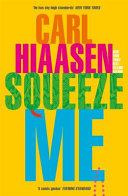 $37.99
NZD
Category: Crime Fiction
From the bestselling author of Bad Monkey and Razor Girl comes this hilarious new novel of social and political intrigue, set against the glittering backdrop of Florida's gold coast. It's the height of the Palm Beach charity ball season: for every good cause, there's a reason for the local luminaries t o eat (minimally), drink (maximally), and be seen. But when prominent high-society dowager Kiki Pew suddenly vanishes during a swanky gala, and is later found dead, panic and chaos erupt. Kiki was an ardent fan of the Winter White House resident just down the road, and a founding member of the POTUSSIES, a group of women dedicated to supporting their President - who immediately declares that Kiki was the victim of rampaging immigrant hordes. This, it turns out, is far from the truth. The truth might just lie in the middle of the highway, where a bizarre discovery brings the First Lady's motorcade to a grinding halt. Enter Angie Armstrong, wildlife wrangler extraordinaire, who is summoned to the posh island to deal with a mysterious and impolite influx of huge, hungry pythons . . . Carl Hiaasen can brighten even the darkest of days and Squeeze Me is pure, unadulterated Hiaasen. Irreverent, ingenious, and highly entertaining, it perfectly captures the absurdity of our times. ...Show more
$32.99
NZD
Category: Crime Fiction
Detective Jessica Niemi is called to investigate a murder case which is completely out of the ordinary. The wife of a famous writer, Roger Koponen, appears to have been killed in a bizarre ritual. As more ritual murders occur in the coming days, it becomes obvious that Jessica is after a serial killer. But the murders are not random - they follow a pattern taken from Roger's bestselling trilogy. Has a devoted fan lost their mind, or is this case more personal?   ...Show more
$34.99
NZD
Category: Crime Fiction | Series: Karin Pirie
The bodies never stay buried forever . . . On a freezing winter morning, fishermen pull a body from the sea. It is quickly discovered that the dead man was the prime suspect in a decade-old investigation, when a prominent civil servant disappeared without trace. DCI Karen Pirie was the last detective to review the file and is drawn into a sinister world of betrayal and dark secrets. But Karen is already grappling with another case, one with even more questions and fewer answers. A skeleton has been discovered in an abandoned campervan and all clues point to a killer who never faced justice - a killer who is still out there. In her search for the truth, Karen uncovers a network of lies that has gone unchallenged for years. But lies and secrets can turn deadly when someone is determined to keep them hidden for good . . . The number one bestseller and unrivalled queen of crime Val McDermid is back with her most exhilarating, breath-taking thriller yet. ...Show more
$34.99
NZD
Category: Crime Fiction
To the outside world, suave, charming and confident doctor Marcus Valentine has it all. A loving wife, three kids, a great job. But there's something missing, there always has been ... or rather, someone ... Driving to work one morning, his mind elsewhere and not on the road, he almost mows down a femal e jogger on a crossing. As she runs on, Marcus is transfixed. Infatuated. She is the spitting image of a girl he was crazy about in his teens. A girl he has never been able to get out of his mind.Lynette had dumped him harshly. For years he has fantasied about seeing her again and rekindling their flame. Might that jogger possibly be her all these years later? Could this be the most incredible coincidence?Despite all his attempts to resist, he is consumed by cravings for this woman. And when events take a tragically unexpected turn, his obsession threatens to destroy both their worlds. But still he won't stop. Can't stop.   ...Show more
$27.99
NZD
Category: Crime Fiction | Series: Chief Inspector Gamache Ser.
"A Better Man, with its mix of meteorological suspense, psychological insight and criminal pursuit, is arguably the best book yet in an outstanding, original oeuvre."--Tom Nolan, The Wall Street Journal"Enchanting... one of his most ennobling missions."--Marilyn Stasio, New York Times Book Review Catas trophic spring flooding, blistering attacks in the media, and a mysterious disappearance greet Chief Inspector Armand Gamache as he returns to the S ret du Qu bec in the latest novel by #1 New York Times bestselling author Louise Penny. It's Gamache's first day back as head of the homicide department, a job he temporarily shares with his previous second-in-command, Jean-Guy Beauvoir. Flood waters are rising across the province. In the middle of the turmoil a father approaches Gamache, pleading for help in finding his daughter. As crisis piles upon crisis, Gamache tries to hold off the encroaching chaos, and realizes the search for Vivienne Godin should be abandoned. But with a daughter of his own, he finds himself developing a profound, and perhaps unwise, empathy for her distraught father. Increasingly hounded by the question, how would you feel..., he resumes the search. As the rivers rise, and the social media onslaught against Gamache becomes crueler, a body is discovered. And in the tumult, mistakes are made. In the next novel in this "constantly surprising series that deepens and darkens as it evolves" (New York Times Book Review), Gamache must face a horrific possibility, and a burning question. What would you do if your child's killer walked free? ...Show more
$34.99
NZD
Category: Crime Fiction
For struggling actress Emily Proudman, life in London is not working out as planned – in fact, it's falling apart. So when she is offered a live-in job working for a wealthy family on their luxurious coastal property in France, she jumps at the opportunity to start over. The estate is picture-perfect, a nd its owners exude charisma and sophistication. But as Emily gets to know the family, their masks begin to slip, and what at first appears to be a dream come true turns out to be a prison from which none of them will ever escape – unless Emily can find a way to set them all free. 'A dark and wonderful debut that lulls you in with beautiful prose and complex, believable characters, then beats you over the head with a killer plot and a thrilling climax. Everyone will be talking about this book!' Christian White ...Show more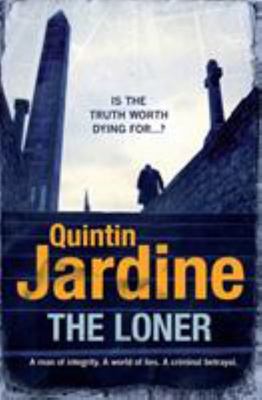 The Loner
by Quintin Jardine
$31.99
NZD
Category: Crime Fiction
A brilliant new stand-alone crime thriller from Scotland's Crime MasterXavier (Xavi) Aislado is a gentle giant, half Spanish, half Scot, brought up in Edinburgh by his grandmother, Paloma Puig, a ferocious old lady whose grim brand of care sees him into his teens, until his father moves back to Spain, l eaving him to grow up fast. His emergence into manhood is colourful, and eventful. After a short career as a professional footballer, he turns to journalism, and has a bloody introduction to the trade, as his first assignment ends in violent death. Inevitably, remorselessly, as his autobiography unfolds, Xavi's life and his love become entwined with his work, and he is immersed in tragedy, loss and betrayal, going halfway round the world in search of a truth that may destroy him. Quintin Jardine's evocation of Xavi's fated world is an unforgettable story of a man riding a one-way train to oblivion. Will he escape, before it hits the buffers, full-speed? ...Show more