$45.00
NZD
Category: Poetry
THE HIGHLY ANTICIPATED DEBUT BOOK OF POETRY FROM LANA DEL REY, VIOLET BENT BACKWARDS OVER THE GRASS    "Violet Bent Backwards Over the Grass is the title poem of the book and the first poem I wrote of many. Some of which came to me in their entirety, which I dictated and then typed out, and some that I worked laboriously picking apart each word to make the perfect poem. They are eclectic and honest and not trying to be anything other than what they are and for that reason I'm proud of them, especially because the spirit in which they were written was very authentic."--Lana Del Rey   Lana's breathtaking first book solidifies her further as "the essential writer of her times" (The Atlantic). The collection features more than thirty poems, many exclusive to the book: Never to Heaven, The Land of 1,000 Fires, Past the Bushes Cypress Thriving, LA Who Am I to Love You?, Tessa DiPietro, Happy, Paradise Is Very Fragile, Bare Feet on Linoleum, and many more. This beautiful hardcover edition showcases Lana's typewritten manuscript pages alongside her original photography. The result is an extraordinary poetic landscape that reflects the unguarded spirit of its creator.   Violet Bent Backwards Over the Grass is also brought to life in an unprecedented spoken word audiobook which features Lana Del Rey reading fourteen select poems from the book accompanied by music from Grammy Award-winning musician Jack Antonoff. ...Show more
$27.99
NZD
Category: Poetry | Series: Timeless Rumi Ser.
The Spiritual Poems of Rumi is a beautiful and elegantly illustrated gift book of Rumi's spiritual poems translated by Nader Khalili, geared for readers searching for a stronger spiritual core.
$37.00
NZD
Category: Poetry
Relax and unwind at the end of the day with this calming collection of nature poems--one for each night of the year.   Now more than ever we need something to comfort and distract us from the cares of everyday life. Keep this beautiful book by your bedside and enjoy a dreamy stroll through the natura l world and its wonders every evening, just before you go to sleep. All the great time-honored poets are here--William Wordsworth, John Keats, Emily Dickinson, Robert Bridges--along with some newer and lesser-known voices. The verses reflect and celebrate the changing seasons: read Emily Bront on bluebells in spring and Edward Thomas's evocative "Adlestrop" in summer, and then experience golden autumn with Hartley Coleridge and visit John Clare's "Copse in Winter." Stunningly illustrated with seasonal scenes, this wonderful anthology will delight you for years to come. ...Show more
$48.00
NZD
Category: Poetry
A gorgeously illustrated introduction to poetry for children, featuring poems about everything from science, sport, and space, to friendship, family, and feelings. This thoughtfully crafted anthology is perfect for children new to verse, and for young poetry fans seeking out new favourites. Explore poet ry from a diverse selection of contemporary and historical poets, covering a broad range of topics - from personal subjects like emotions and family, to the wonders of the natural environment. Carefully selected works encourage children to see the poetry in everything, and to embrace the beauty of their everyday lives. Prompts and activities inspire children to create their own poetry, and devices like rhyme, repetition, and alliteration are introduced and explained in a fun and accessible manner. ...Show more
$26.99
NZD
Category: Poetry
The much anticipated new book by international bestselling author Lang Leav. A breathtakingly beautiful collection of contemporary poetry and prose, offering powerful insights into love, heartbreak, relationships, and self-empowerment.  Filled with wisdom and encouragement, every single page is a testa ment to the power of words, and the impact they can have on the relationships you build with others. And most importantly, the one you have with yourself. Lang Leav captures the intricacies of emotions like few others can. It's no wonder she has been recognized as a major influencer of the modern poetry movement and her writing has inspired a whole new generation of poets to pick up a pen. Love Looks Pretty on You is truly the must-have book for poetry lovers all over the world. ...Show more
$30.00
NZD
Category: Poetry | Series: Penguin Modern Classics Ser.
Featuring the legendary and groundbreaking poem "Howl," this remarkable volume showcases a selection of Allen Ginsberg's poems, songs, essays, letters, journals, and interviews and contains sixteen pages of his personal photographs. One of the Beat Generation's most renowned poets and writers, Allen Gi nsberg became internationally famous not only for his published works but for his actions as a human rights activist who championed the sexual revolution, human rights, gay liberation, Buddhism and eastern religion, and the confrontation of societal norms--all before it became fashionable to do so. He was also the dynamic leader of war protesters, artists, Flower Power hippies, musicians, punks, and political radicals. The Essential Ginsberg collects a mosaic of materials that displays the full range of Ginsberg's mental landscape. His most important poems, songs, essays, letters, journals, and interviews are displayed in chronological order. His poetic masterpieces, "Howl" and "Kaddish," are presented here along with lesser-known and difficult to find songs and prose. Personal correspondence with William Burroughs and Jack Kerouac is included as well as photographs--shot and captioned by Ginsberg himself--of his friends and fellow rogues William Burroughs, Neal Cassady, and more. Through his essays, journals, interviews, and letters, this definitive volume will inspire readers to delve deeper into a body of work that remains one of the most impressive literary canons in American history. ...Show more
$27.99
NZD
Category: Poetry
The debut collection of poetry from Lili Reinhart, the actress and outspoken advocate for mental health awareness and body positivity.  Swimming Lessons is the first collection of poetry from one of the most beloved young actresses working today. It follows the euphoric beginnings of young love, battlin g anxiety and depression in the face of fame, and coming to terms with the end of a romance. Through it all, Lili's trademark honesty, optimism, and unique perspective are evident in her first poetry collection.  Relatable yet deeply intimate, provocative yet comforting, bite-sized yet profound, these beautiful poems are about growing up, falling down, and getting back up again. They capture what it feels like to be a young woman in today's image-obsessed world, and how to follow your heart even when the odds are stacked against you. Accompanied by striking and evocative illustrations, the poems in Swimming Lessons reveal the depths of female experience, and are the work of a storyteller who is coming into her own.   ...Show more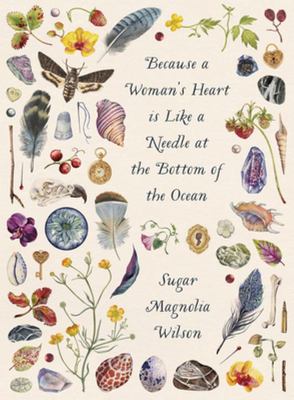 $24.99
NZD
Category: Poetry | Reading Level: near fine
Through fun and gore, love and monsters, Sugar Magnolia Wilson's riveting first collection takes readers inside a world where past and present, fiction and fact, author and subject collide. Playful and yet not so sunny, these poems invite you in with extravagant and surprising imagery, only to reveal th e uneasy, Frankenstein world within. ...Show more
$37.00
NZD
Category: Poetry
Celebrate nature every day of the year with 365 of the most beautiful poems ever written. From William Wordsworth's springtime daffodils and Christina Rossetti's birdsong to John Keats's autumnal odes and Longfellow's "Woods in Winter," these poems pay tribute to the beauty of nature and the changing s easons. Works from such beloved writers as William Blake, Robert Burns, Emily Dickinson, Ralph Waldo Emerson, John Keats, Amy Lowell, and Shakespeare take you through the year, along with 12 evocative black-and-white line drawings. Enjoy Thomas Hardy's "Birds at Winter Nightfall," Robert Frost's "Spring Pools," Rudyard Kipling's "The Glory of the Garden," Elizabeth Jennings's "Song at the Beginning of Autumn," and many more. ...Show more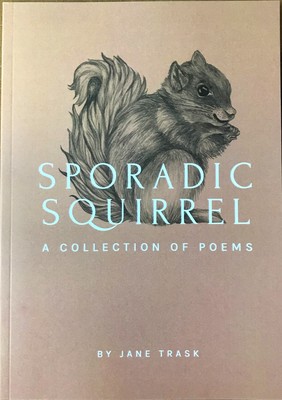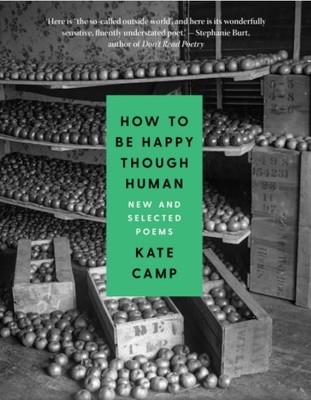 $30.00
NZD
Category: Poetry
A timely collection of new and previously published work by one of Aotearoa's most acclaimed poets, How to Be Happy Though Human is Kate Camp's superb seventh book of poetry. It is published simultaneously in Canada and the United States by House of Anansi Press. Kate Camp's poetry has been described b y critics as 'fearless', 'wry, sympathetic, affable, deadpan', and 'containing a surprising radicalism and power'. Incorporating new, previously unpublished work and a selection of important poems from her six earlier collections, How to Be Happy Though Human represents a new chapter in her career. Camp's debut collection, Unfamiliar Legends of the Stars, won the NZSA Jessie Mackay Best First Book Award for Poetry on publication over twenty years ago. Subsequent books confirmed Camp as a leading voice of her generation: widely anthologised, studied, and cited as an influence by emerging poets. Her work is recognised for its wide-ranging and eclectic subject matter, its technical control and its musicality, with pop culture, high culture, the domestic confessional, close observation and found language featured as recurring elements. Her fourth collection, The Mirror of Simple Annihilated Souls – which shares a title with Belgian mystic Marguerite Porete's 1310 collection, a book that caused is author to be burned at the stake – won the poetry award at the New Zealand Post Book Awards in 2011 and marked a turn in her work towards darker and more philosophical subject matter. 'When I yell at North Americans about how we, too, should be reading the living poets of Aotearoa/New Zealand, Kate Camp is one of the poets I have in mind. She's one of the poets, too, who's so amazing because  she doesn't yell: she's patient with the world and with its seagulls, attentive to the injustice and the kindness and the frustration we can share with one another, if we're lucky, anyway. What if Elizabeth Bishop had more friends, and more encouragement early on? What if  "sports fields built on rubbish dumps" became safe places to play? What if, in an exquisite pun, we could see "cranes like cranes"? Here are the land and the sea, the children and the grownups too, both as they are and as we wish they could be: here is "the so-called outside world", and here is its wonderfully sensitive, fluently understated poet, "absolutely fluent . . . yet somewhat on fire". —Stephanie Burt Poet, essayist and reviewer Kate Camp was born in 1972 and lives in Wellington. She is the winner of many prestigious awards, including the 2011 Creative New Zealand Berlin Writers' Residency and the 2017 Katherine Mansfield Menton Fellowship.  ...Show more