$19.99
NZD
Category: Humour
Most Disappointing Edition Yet 'Best. Diary. Ever' - Metro 'Cheeringly depressing' - Guardian 'Abandon all hope, ye who buy it' - New York Times Perpetual Disappointments Diary by Nick Asbury, the downbeat weekly journal for pessimists, stoics and losers everywhere, returns with its most disappointi ng edition yet. Ground yourself with Realistic Mindfulness Prompts, Demotivational Proverbs, Unhelpful Folk Rhymes, and reminders of Notable Deaths. Travel the world with Useful Phrases translated into four languages ('A table for one, please', 'I have destroyed my hire car') plus advice for surviving Even Worse Case Scenarios (Fighting a crocodile while tired, Surviving an elephant stampede while running into an ex). Fill an idle moment with a Boring Crossword, and overcome creative blocks using Bleak Strategies. This may not be your year. But this is definitely your diary. This Edition includes:Realistic Mindfulness Prompts, Demotivational Proverbs, Unhelpful Folk Rhymes, Bleak Strategies, Even Worse Case Scenarios, Boring Crosswords, Notable Deaths, Bank Insecurity Questions, People Who Never Call, Notes Towards A Dull Novel, Pointless Doodles. This diary is not specific to one year - they are all basically the same. ...Show more
$19.99
NZD
Category: Humour
'Ah! This is the dream!' says Julian one morning. 'With good old British common sense and community spirit like this, there's no reason that we couldn't exist on the island like this for the rest of our days!' What could possibly go wrong . . .? Anne has gathered Julian, Dick, George and, of course, T immy, together for a last nostalgic jaunt in the countryside together before grown-up responsibilities take the four cousins off in different directions. It's only natural that they find their way onto Kirrin Island for a look around, as this might be the last time they're here together as a group. They are planning just to spend the night there and come home the next day, perhaps with a little exploring in the dungeon for old time's sake. But that night they hear the country has gone into lockdown. They are not allowed to leave. With their usual resourcefulness, they are determined to make the best of it, and remain cheerful and healthy. As Anne keeps saying: They're lucky, really, to have all this countryside and fresh air at their disposal!   ...Show more
$22.99
NZD
Category: Humour
A deliciously funny tale, with equally amusing illustrations, about being judged for what, rather than who, you are. When Boris and his parents learn that Scotland is re-introducing wolves, they leave their mansion in Morovia for their Scottish homeland. But these wolves aren't planning to settle in t he wild, oh no! Instead, they book into the exclusive Highland Hotel, from where they plan to enjoy Scotland's best tourist spots and cuisine. Is Scotland ready for holidaying wolves? Especially such hungry ones? And why are certain people so unhappy to see them? From spooky dungeons to scheming developers, the Greycoats' new adventure is full of surprising discoveries. ...Show more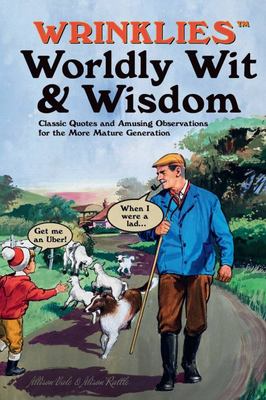 $9.99
NZD
$22.99
(56% off)
Category: Humour
This compilation of over 1500 amusing and insightful quotations from well-known writers, politicians, film stars, artists, musicians, and philosophers covers every topic of discussion--from love and marriage, sex and Viagra, to dressing inappropriately, entering retirement, families, and the march of te chnology. Whether you're just getting your grey hairs or you're a venerable member of the golden generation, this collection is the perfect source of insight and advice. ...Show more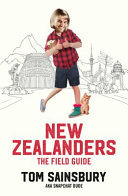 $36.99
NZD
Category: Humour | Reading Level: near fine
A revealing guide to the weird and wonderful inhabitants of New Zealand... and the places you'll find them. After years of mimicking various celebrities and stereotypes on his social media platforms, comedian Tom Sainsbury has now compiled his favourite New Zealand personalities into a book. This array of Kiwi heroes includes the useless farmhand that is forever jack-knifing the trailer, the martyr mother who guilt-trips her children, the officious office-worker who narks on the rest of the staff for low level misdemeanours, and the alpha-male teenager who loiters around Mount Maunganui every New Year's. All these descriptions are lovingly collated into a concise, easy-to-read field guide that'll give you a hilarious, in-depth insight into the people of Aotearoa. ...Show more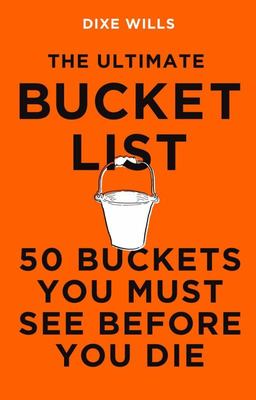 $22.99
NZD
Category: Humour
50 buckets that have witnessed great moments in history.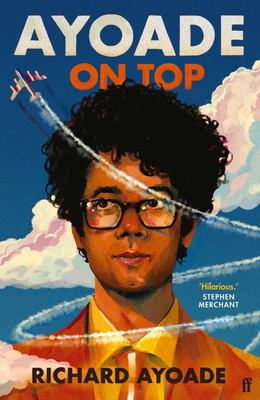 $24.99
NZD
Category: Humour
A message from the Captain: 'On behalf of myself and the entire Ayoade team, welcome to Ayoade on Top. At last, the definitive book about perhaps the best cabin-crew dramedy ever filmed: View from the Top, starring Gwyneth Paltrow.' Buckle up for the flight of your life. 'The most profoundly silly book on film I've ever read and somehow one of the most insightful too.' Edgar Wright 'A brilliant satire of film, academia, commerce and Richard Ayoade . . . The funniest book I've ever read.' Jesse Eisenberg 'I haven't laughed this much reading a book in a long time. The man is a national treasure.' Big Issue ...Show more
$27.99
NZD
Category: Humour
'What guts. What attitude! These are the immortals I wish I'd learned about at school.' - Olivia Colman *** The much-loved authors of What Would Boudicca Do? channel the feminist power of mythical goddesses in this witty, inspirational gift. Want to break free from what's holding you back? Channel th e Norse warrior goddess Freyja Feeling stressed? Turn the playful Japanese goddess Uzume for a superheroine superboost Tired of being nice? Meet the Irish goddess The Morrigan, a regal renegade who doesn't care what anyone thinks of her. Why settle for mere mortal excellence when you could be living like a goddess? E. Foley and B. Coates show how the tales of these deities have been depicted by men over the centuries, revealing the ancient roots of toxic female stereotypes (the damsel in distress, the selfless mother, the tempting harlot). Now it's time to reclaim their female powers for a new generation; You Goddess! takes us on a colourful tour of ancient deities and legends through the prism of female power, sharing the mythical stories of 25 goddesses from every corner of the globe. In this irreverent guide these fierce and fantastic deities will help you to stop apologising, keep your cool, embrace your body and get what you are owed. Divinely illustrated by Georgia Perry, You Goddess! will help you conquer today's world. ...Show more
$24.99
NZD
Category: Humour
From UKIP surge to Brexit shambles, horsemeat lasagne to Trump in the White House: bestselling comedian David Mitchell brilliantly tackles the dumbfounding times we live in.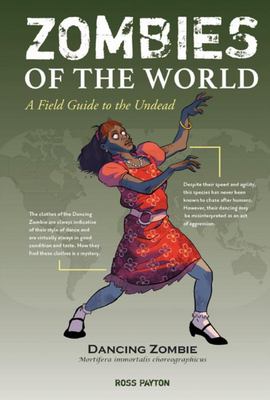 $39.99
NZD
Category: Humour
Zombies menace humanity, yet we barely understand them. There are books that show you how to kill the undead, but this is the first field guide to explain the importance of zombies to us. Zombies of the World reveals the undead to be a valuable part of our ecosystem and the key to new discoveries in me dicine and technology. Zombies of the World uses captivating illustrations to document how evolution has led to a wide variety of species. Few outside the scientific community even realize that creatures like the Egyptian Mummy (Mortifera mumia aegyptus) are actually zombies. Some species are even harmless to humans. The Dancing Zombie (Mortifera immortalis choreographicus) only seeks to thrill humans with elaborate dance routines. Discover how our history has been affected by the undead and what we can learn from "scientific" research. The answer might surprise you! ...Show more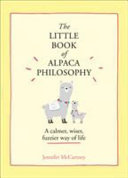 $17.99
NZD
Category: Humour | Series: The\Little Animal Philosophy Bks.
The secret to living a better, deeper, more fulfilling life. Or at least, the secret to chilling out just a tiny bit. Wise, kind, observant and gentle, alpacas are the Dali Llamas of the animal kingdom. Their days consist of quiet contemplation, empathy and sweet-natured interactions with their herd - we have much to learn from them. So take a deep breath, still your mind and rise above the fray, to learn to live life the alpaca way. ...Show more
$48.00
NZD
Category: Humour
From the backyard to outer space, Charles M. Schulz's Peanuts has been charming the world for more than 70 years. In this celebration of Schulz and his beloved work, explore rarely seen sketches, influential comic strips, and collectors' artifacts. Pore over evolving artworks of Snoopy, Charlie Brown, and the gang. Chart the rich history of Peanuts as it grew to become the world's favourite comic, and travel from 1950 to the present day, from California to Japan. Every page of this visual guide is an exhibition to treasure. Discover the enduring and nostalgic charm of Peanuts in this stunning anniversary book. © 2020 Peanuts Worldwide LLC ...Show more