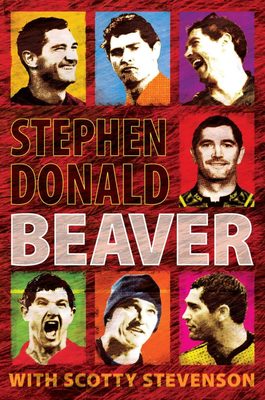 $39.99
NZD
Category: Rugby
Stephen Donald etched himself into All Blacks folklore with that 'kick' in the 2011 Rugby World Cup final at Eden Park. Donald, one of the country's most popular All Blacks, had not originally been wanted for the World Cup squad. He was whitebaiting in the Waikato and effectively off the rugby grid when the SOS went out for his services. The rest, as they say, is history. That one penalty goal in the final has ensured him a special place in All Blacks history. Now, Donald is combining with the hugely talented rugby writer and commentator Scotty 'Sumo' Stevenson in a book which will cover not only Donald's sporting career and his part in the All Blacks' historic Cup win, but also poke the borax at both himself and his team mates. Stevenson's unique brand of humour - he collaborated with Cory Jane on the screaming funny Cory Jane: Winging It - will ensure Beaver's book will be one to be both remembered and most feared (especially if you're a high profile teammate!) ...Show more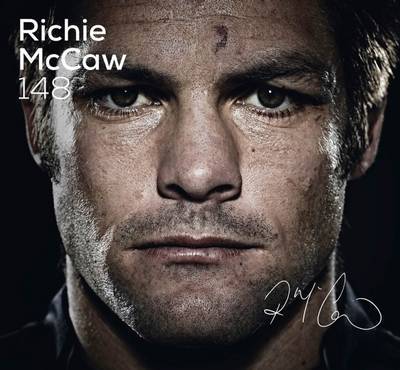 $59.99
NZD
$69.99
(14% off)
Category: Rugby
OUT NOW 148 tests, 131 wins, 110 times captain of the All Blacks, 2 Rugby World Cup triumphs, 12 successful Bledisloe Cup campaigns, 7 Tri-Nations titles, 3 Rugby Championship titlesA career so impressive that it could not possibly be chronicled in an 'ordinary' book. This lavish retrospective is somet hing special. It features over 500 photographs, close to 50,000 words and weighs in at around 3kgs.The book devotes two pages to each of the 148 tests Richie played. To complement the stunning array of images, Richie has added his own thoughts and memories of each game - from the nerves before that very first test in 2001 to the triumphs at Rugby World Cups in 2011 and 2015; from the highs of three World Player of the Year awards to concussions and other injuries that kept him from playing; from the great homes of rugby such as Twickenham and Ellis Park to the atmosphere of the All Blacks' only visit to Apia Park Stadium or Soldier Field in Chicago.McCaw has been part of rugby like no other player and led a team that dominated world rugby in his era.This book illustrates the pride McCaw and the All Blacks feel in the black jersey, the lengths they are prepared to lay their bodies on the line for their country, and the satisfaction of a job well done. It is a fitting tribute to a man regarded by many as the greatest player of all time. ...Show more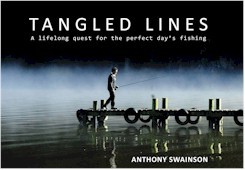 $34.99
NZD
Category: Fishing
Anthony Swainson has devoted more than half a century in search of the perfect day's fishing. His quest includes the rivers and streams of New Zealand, the raging East Coast seas and fishing trips halfway round the world. Tangled Lines is his collection of whimsical stories, relating his fishing odyssey . ...Show more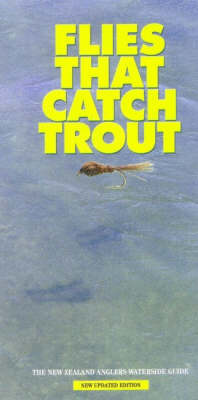 $11.99
NZD
$19.99
(40% off)
Category: Fishing
"My fly box soon contained many famous patterns, but when opening it down by the river, I often couldn't remember which fly was which, let alone which fly to use."   Laurence Christie didn't become a trout angler in his formative years, and as the quote above indicates, was soon struggling with the co mplexities of the sport. Using skills developed in the Research and Development departments of industry, he began applying the same techniques to reasearching fly fishing. From the early notes and practical experience, he has produced this unique little book. The Publisher and author are sure it will beinvaluable to novice and experts alike, because it contains the collective wisdom of many anglers, presented in an intelligent format that really simplifies fly selection. ...Show more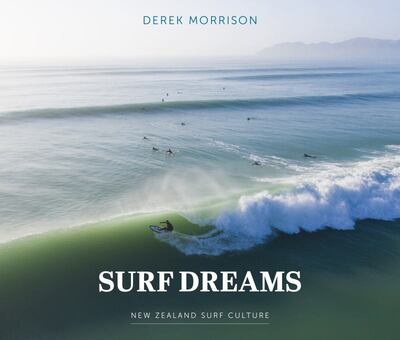 $50.00
NZD
Category: Surfing
From Ahipara in the north to Riverton in the south - Derek Morrison has surfed and photographed the best spots up and down the country. In this spectacularly illustrated book, he presents 15 major surfing communities and those who live there and who live to surf (Ahipara, Tutukaka, Piha, Whangamata, Mt Maunganui, Raglan, Taranaki, Gisborne, Lyall Bay, Kaikoura, Westport, Greymouth, Sumner, Dunedin, Riverton). The characters, the competitions, the breaks, the communities, the dream lifestyles. A foreword by legendary surfer and surfboard designer and maker Roger Hall looks at surfing culture and its importance to Kiwis. ...Show more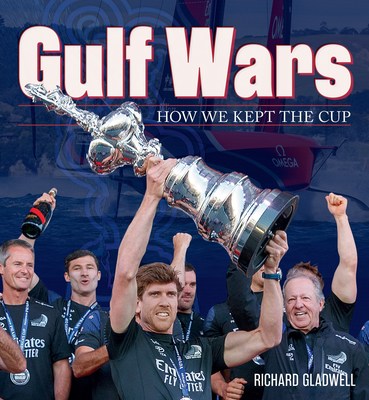 $24.99
NZD
Category: Sailing
Gulf Wars is a pictorially driven celebration of Emirates Team New Zealand's America's Cup win in Auckland 2021, written from an on the water perspective by one of the world's most influential America's Cup photo-journalists, Richard Gladwell.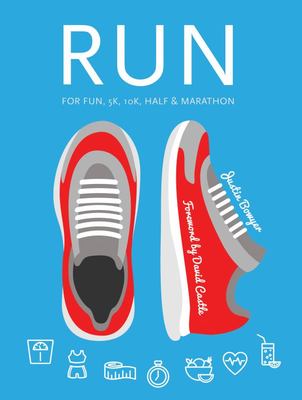 $16.99
NZD
$29.99
(43% off)
Category: Sport | Series: Health & Sport
The ultimate guide to one of the simplest and most effective forms of exercise. Why waste money and resources on petrol and gym membership when you can get a workout from your front door? This book covers all the reasons to run, the types of running, who can take part, how to prepare, what you need, whe re to run, how to keep safe, running nutrition, extra gadgets, good techniques - and how to keep that motivation! It includes a variety of sample running plans for different age groups, levels and goals, so is ideal for beginners to intermediate runners. With clear and accessible text, and attractive illustration. ...Show more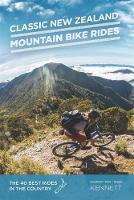 $49.90
NZD
Category: Cycling
Since this book was first published in 1991, mountain bike events, tracks and bikes have undergone a stunning transformation - from pushing heavy fully-rigid clunkers along overgrown stock routes to whipping around purpose-built trails on lightweight full-suspension machines. And over that time, this bo ok has evolved, from a small black-and-white publication to the 416-pager you're holding now. This, the 10th edition of Classic New Zealand Mountain Bike Rides, has focused on our 40 favourite rides. They range from fantastically popular mountain bike parks like Whakarewarewa in Rotorua to the inspirational, multi-day, Old Ghost Road on the West Coast of the South Island. For each ride, you will find: * a detailed route description * Geographx 3D maps * elevation charts * essential tips and nearby services * the intriguing back story to these fabulous rides ...Show more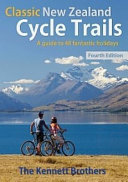 $29.90
NZD
Category: Cycling
Covers a nationwide network of the best biking holidays this stunning little country has to offer. Includes 23 Great Rides, 24 Heartland Rides and 30 connector rides.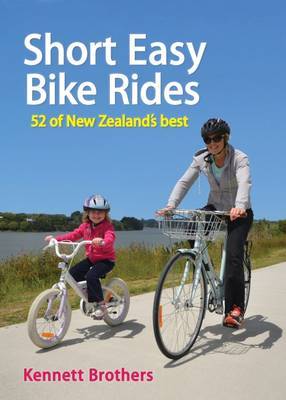 $24.90
NZD
Category: Cycling
Enjoy the simple pleasure of a leisurely bike ride to a cafe, playground or picnic spot. These safe and easy cycle paths enable you to enjoy the outdoors at your own pace. 62 leisurely rides. Taffic free and safe. 1-3 hours riding time. Maps include bike hire, cafes and much more.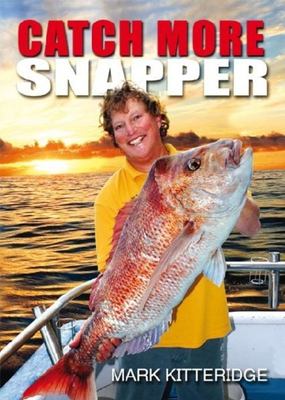 $11.99
NZD
$29.99
(60% off)
Category: Fishing
Snapper are New Zealand's favourite fish. More money, more time and more effort is put into catching snapper than any other fish species. Catching snapper can be as easy as throwing a hook and line over the side of a boat, but only occasionally. The reality is that to consistently and regularly catch sn apper you have to understand not only the fish, it's habits, preferences and life cycle but more importantly what motivates it to eat your bait or lure. Mark Kitteridge needs no introduction to any serious fisherman or fisherwoman in New Zealand, staff writer for New Zealand Fishing News, author of Hooked on Snapper, Hooked on Kingfish, Knots Rigs and Baits and now CATCH MORE SNAPPER. Much has changed since his first book on snapper fishing - new equipment, new techniques and a whole revolution in soft-plastic fishing has happened. This is up-to-the minute advice on doing it right and being successful. CATCH MORE SNAPPER is just that - how to catch snapper and do it every time you go fishing. ...Show more